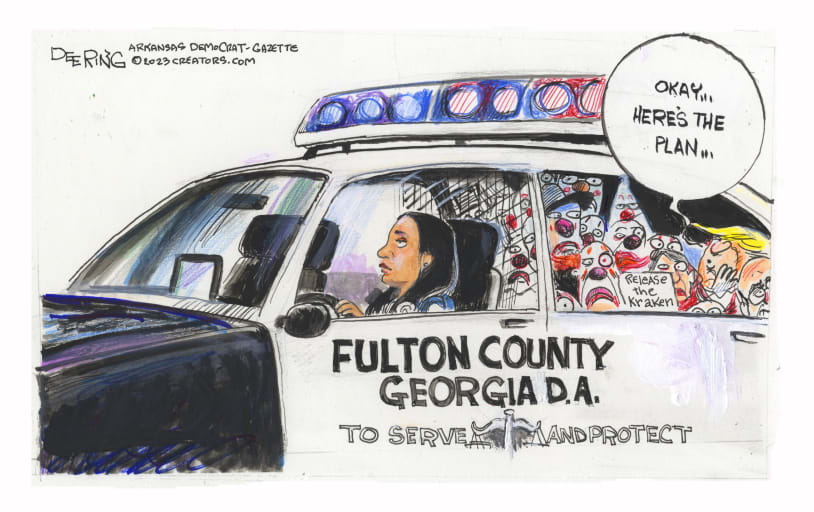 From https://twitter.com/CalltoActivism/status/1697287878986944564:


Georgia Gov. Brian Kemp (R) says he will NOT call a special session of the state legislature to undermine Fulton County District Attorney Fani Willis' prosecution of Donald Trump and 18 co-defendants. This is big development as some legal experts said the state legislature posed a risk to Willis' autonomy. Today's remarks means her job is safe: "The bottom line is that in the state of Georgia, as long as I'm governor, we're going to follow the law and the Constitution, regardless of who it helps or harms politically," Kemp said.


Click on the link to view two minutes of his comments about the Trump attempts, once again, to interfere in Georgia state politics: https://twitter.com/i/status/1697287882157818138 .


--   Sent from my Linux system.