A sampling of opinions, political cartoons, history, science, humor, satire and utter nonsense.
Thursday, September 1, 2022
Welcome to the REAL US government
Brought to you by Honest Government Ads. Be warned, scatological language ahead:
https://youtu.be/jL5LaLT2BJM
Glenn
--
Sent from my Linux system.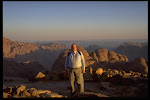 A NASA software engineer for more than 20 years (retired), Egyptology hobbyist and ARCE-NC board of directors member for more than 25 years, former reporter and copy editor for the Kansas City Star and Louisville Courier-Journal. I favor open source development, Linux, network neutrality, medical care as a right and not a privilege, the ACLU, freedom of religion, and freedom of speech, among other things.