A sampling of opinions, political cartoons, history, science, humor, satire and utter nonsense.
Friday, February 24, 2023
And you promise to go away?
https://mediacloud.theweek.com/image/upload/f_auto,t_single-media-image-desktop@1/v1677168967/20230222edshe-b%20copy.jpg
--   Sent from my Linux system.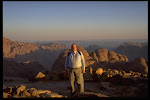 A NASA software engineer for more than 20 years (retired), Egyptology hobbyist and ARCE-NC board of directors member for more than 25 years, former reporter and copy editor for the Kansas City Star and Louisville Courier-Journal. I favor open source development, Linux, network neutrality, medical care as a right and not a privilege, the ACLU, freedom of religion, and freedom of speech, among other things.