A sampling of opinions, political cartoons, history, science, humor, satire and utter nonsense.
Wednesday, September 1, 2021
Great paradox of the 21st Century
Smart, smart, smart
We'd never do that!
freedoms
unmask kids
NC schools

    

horses > FDA

  

locked voting box

  

call to res

ign  ign

    

Freedom!

    --   Sent from my Linux system.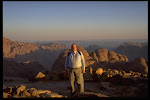 A NASA software engineer for more than 20 years (retired), Egyptology hobbyist and ARCE-NC board of directors member for more than 25 years, former reporter and copy editor for the Kansas City Star and Louisville Courier-Journal. I favor open source development, Linux, network neutrality, medical care as a right and not a privilege, the ACLU, freedom of religion, and freedom of speech, among other things.